New features
2023-10-11 09-32
New Features in the "Orders" Section
New features
We are pleased to inform you that our new order overview page is now available for you! On this page, you can find the current order status as well as the tracking link once the order has been handed over to our shipping service provider. Additionally, you can cancel the order if needed, and verify or adjust the recipient's address in case a mistake was made during entry, either by you or your customer. An overview of the ordered items is also available on this page.
The new order overview page can be accessed in the "Orders" section through the "Details" button.
New features
2023-10-11 09-32
Big news: Introducing DTF Printing Technology!
New features
Dear Printegy Friends and DTF Printing Enthusiasts,
We are thrilled to announce that Printegy has now introduced the popular DTF printing technology in the PoD (Print on Demand) space! This exciting development opens up a world of creative possibilities for all DTF enthusiasts!
More choices, more possibilities!
Firstly, get ready for an expanded selection, as we have diversified our range thanks to this innovative technology. Unlike DTG, DTF allows printing on a broader range of materials, meaning your designs can now come to life on even more surfaces.
Choose the printing technology that suits you!
In comparison to other PoD providers, at Printegy, we give you the freedom to choose the appropriate technology for specific products. For most textile products, you can decide which method best suits your designs and preferences. With us, you have control over your creations!
What's the difference from DTG?
If you're wondering how DTF technology differs from the familiar DTG method, take a look at our Help Center article on the topic.
We can't wait to bring your ideas to life. To witness the benefits of both methods and form your own opinion, you can now order both DTF and DTG and make comparisons. Visit us and explore the world of DTF printing at Printegy!
Best regards,
Your Printegy Team.
New products
2023-08-22 02-33
New with us: Oversize T-Shirt with a Wide Range of Colors!
New products
Dear Printegy Community,
Our Oversized Shirts are now available for you. Starting immediately, you can make use of the Oversize T-Shirts, boost sales, and satisfy thousands of customers with the highest quality!
The Premium Shirt is characterized by a weight of 240 g/m², which not only signifies high quality but also comfortable wear and a modern cut that could turn it into a potential favorite in your customers' wardrobes!
Announcements
2023-08-01 02-32
Design Print Area Update
Announcements
Hello dear Printegy friends!
We have carried out an extensive update to our merchandise.
For several products, the design print areas on the chest and back have been enlarged, optimally aligned, and shifted towards the collar. Additionally, we have finally introduced back printing for all our children's and premium products. The color selection for some products has also been expanded. Of course, your previously uploaded products on Shopify remain unaffected by these changes. However, if you notice any irregularities, please do not hesitate to contact us!
If you have further comments or suggestions for improvement, we would greatly appreciate an email from you; write to us at: hello@printegy.de.
Keep selling diligently, and we'll take care of the rest!
Until then,
Your Printegy Team.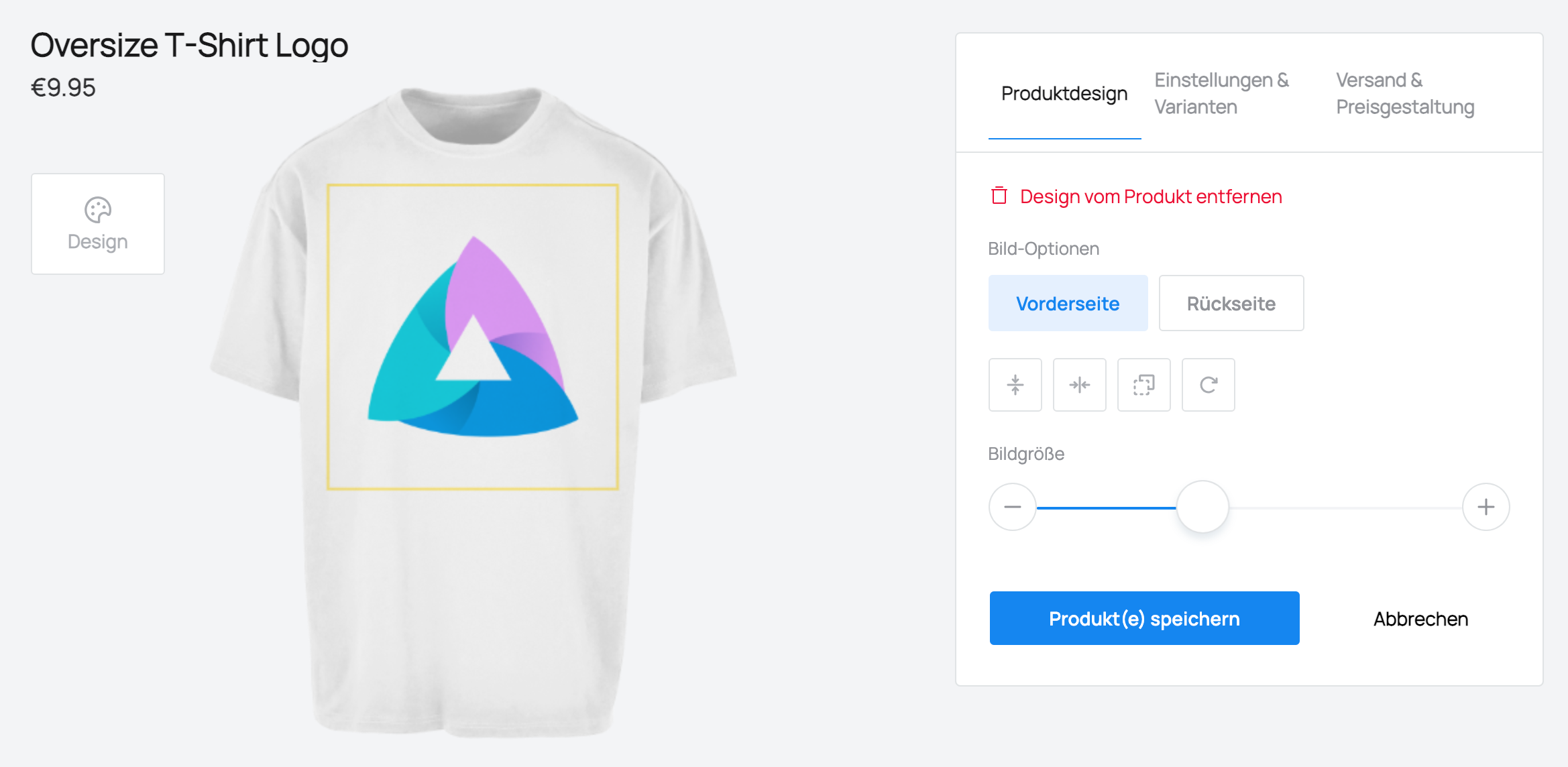 Announcements
2023-08-01 02-32
We're improving to help you sell more! Campaign to Enhance Mockup Quality
Announcements
Dear Printegy Friends,
It brings us great joy to hear that you are particularly pleased with our product and print quality. Many customers have noted that our products are even more beautiful in reality than they appear in the mockups. This feedback has motivated us to make the representation of our products even more authentic and appealing. We understand that mockups play a crucial role in your customers' purchasing decisions and, therefore, should showcase the products in the best light.
We are pleased to announce that we have launched a comprehensive campaign to enhance the quality of our mockups. Our goal is to create a realistic and appealing representation for all products to better engage your customers.
Please note that due to these improvements, there may be minor differences between previously created and new products. We will keep you informed as soon as we have updated all mockups!
We appreciate your trust and continuous feedback, and we can't wait to boost your sales!
Best regards,
Your Printegy Team.
New features
2023-07-26 09-55
Return Management
New features
Dear Printegy user,

Today we have some exciting news to announce: our return service is now available to you!
Printegy's return management is a simple and efficient solution for handling returned items. We take care of receiving, inspecting, storing, and reshipping your returns. You can fully focus on your business!
Our pricing model is straightforward:

We charge €1 for receiving and storing an item + €1 for storage withdrawal when the same item is resold. No monthly subscription fee!
You can already activate the new service in your account under the "Returns" tab. Simply provide your customers with our return address. Please note that only items with labels and in perfect condition will be stored. You will be notified of the current status of processed returns through a separate email.